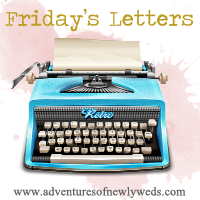 Dear Bloggy Friends
: I'm sorry I've been MIA but rest assured even when I don't post I'm still reading. As a token of my appreciation I've included a few picture collages I've slaved over since everyone loves pictures!
Dear Summer:
I'm sad to see you go what seems so quickly but I'm over the 90+ degree's and the heat. I do however think this has been one of the best summers EVER! 50th anniversary party, 2 trips to the beach, brothers of the sun tour and lots of good times with friends and family.
Dear Fall:
I love you, your pumpkin farms, hayrides and bonfires. Dear SOA: The new season starts in less than a month and I cannot wait. I think I'll rehash the old seasons (see yummy man candy) until you return on September!
Dear Mr. Right:
While I understand since you are indeed male you don't want to ask for directions when you are lost but I really think you might need to stop and ask. Mrs. Right is getting awful impatient. I'm 26 year old single college graduate, not exactly what I hoped for at this point in my life. Onto the pictures!
My grandparents 50th anniversary party- (clockwise) my dad and myself, my bestie becca and myself, the little bro and me, grandpop me and lil bro, grandmom and myself and grandmom and pop! Exactly 50 years to the day they were married.
Summer fun with my friends -(clockwise) Melissa and Me at a living social crab feast on the bay, my new friend from the crab feast and myself, truck yeah, graphics from the brothers of the sun tour featuring Kenny Chesney and Tim Mcgraw, My bestie from Kindergarten, Ashley + Me at the Brothers of the Sun tour, sexy Kenny Chesney and me with my winnings from the annual company crab feast.
Mini vacay with a handsome man- holding hands on the beach, sunset views from the pier and a picture from a day at the beach.
I hope everyone has been having a fabulous summer!